Chiropractic Office In Ferndale Michigan Recommend A Variety of Remedies for Reduction of Back Aches
Ferndale MI Chiropractors Lowers Back And Leg Pain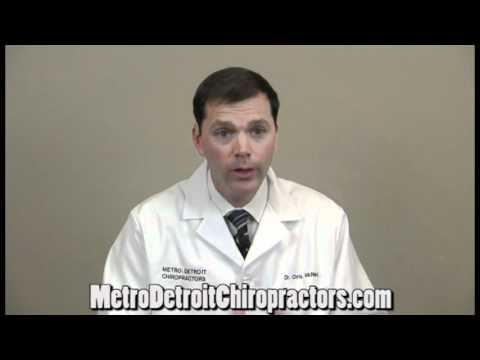 Our chiropractors spend countless hours studying the latest and most effective methods to relieve low back pain. We offer several therapies for back pain relief. Our chiropractors have found the first step to effectively reliving back pain is a through understanding of the what is causing the low back pain. One of the single greatest factors which cause back pain is an injury to the disc.
Back pain can be attributed to several tissues however the pain itself is typically form direct nerve damage in the tissue or inflammation of the tissue. Our Ferndale Michigan chiropractors focus to relieve back pain depends on the origin of the pain. We may use several therapies in conjunction to relieve your back pain depending on the number of physiological process involved.
One of the more effective forms of treatment for the relief of back pain is a therapy called muscle stimulation. Electrical muscle stimulation therapy has many applications for the use of relieving low back pain. The therapy is very effective when used as a nerve block or for the reduction of the pain signal. The second method of relieving back pain using electrical muscle stimulation is to reduce the inflammation. Inflammation and the inflammatory process will naturally cause in imbalance in the intracellular fluid irritating the pain receptors of the nerves. Using the pulsed mode of delivery on the muscle stimulation therapy aids in reducing inflammation.
One of the most common and overlooked forms of back pain relief used in our Ferndale Michigan chiropractic practice is a cryopack. The cold pack when used properly can be very effective in reducing the pain signal from back pain. The ice pack or cold pack has two benefits in minimizing low back pain. First is the reduction of the nerve conduction velocity and second cold packs decrease inflammation. By reducing the nerve conduction velocity it helps to reduce the pain signal. Controlling inflammation is vital to minimizing pain and starting the healing process.
Our chiropractors in Ferndale MI also may use a therapy called interferential current. Interferential current treatment has been shown in various research projects to effectively reduce the pain signal causing back pain. The pad placement is an important factor when using this type of therapy for back pain relief. The combination of pad placement and modulated current work in unison for the reduction of back pain.
A unique form of treatment to relieve sciatica by our Ferndale MI chiropractors is peripheral neurological facilitation. This type of therapy uses the nervous systems against itself for the reduction of back pain This form of treatment is a method of tricking the nervous system into relaxing and thereby reducing the pain signal. The nerves of opposing muscle groups will naturally relax when the opposite muscle group is contracted which is a natural process we use to help relieve pain. Peripheral neurological facilitation can be very helpful in reducing back pain especially when the pain is from a contracted muscle.
For more information go to:
http://www.youtube.com/watch?v=Ivo-udZThAs 
http://www.youtube.com/watch?v=4y6H_eNdyQw 
http://www.youtube.com/watch?v=cstsO68_FQo